Product photography is critical for brands selling online. These images enhance your site's overall visual appearance and are a primary way for potential customers to learn about your product. And while you need effective product copy to seal the deal, a product image is likely to capture a buyer's attention in the first place—and keep them interested.
In this comprehensive guide, we'll take you through the different kinds of product photography, what you need to take product images of your own, and how to get professional shots when your business is ready.
What is product photography?
Product photography is a niche within commercial photography that showcases products that are for sale. The goal is to clearly show the product being presented and make it easy for people shopping online to get a better idea of what the item is like in real life.
Product photographers are unique in that they tend to be more technical than other types of photographers. This is because great photos of products are typically shot in a controlled environment with specific studio lighting. Product photographers can get creative with artificial and natural lighting, models, and props, since the main subject is typically the product itself.
At its core, product photography highlights important product features, brand attributes, and other visual representations that would make a shopper want to buy the featured item. These photos are a key deciding factor for every conversion on your online store.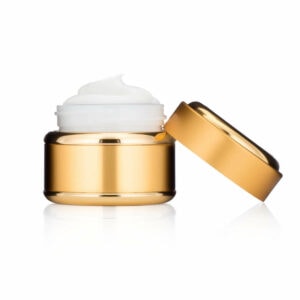 Discover how to get professional product photography in 6 easy steps!
Our experienced team makes it easier than ever to stand out from your competitors by handling all of the heavy product photography lifting, while you grow your business..


← Read More
Types of product photography
There are different types of product photography, each related to different business uses. Some of the various styles of product photography include the following, but keep in mind this isn't an exhaustive list by any means:
Ecommerce product photography
Ecommerce photography is a specific style of product photography centered around product only images for online stores and product listings. Every retailer has different requirements for ecommerce photography to maintain uniformity.
Typically, the requirements include white background product photography, these shots are fairly straightforward. The product is shot against a plain flat white background—no props, no models, no enhancements with the goal of showing the product itself as the customer will receive it.
You often see white background ecommerce photos featured as the main or hero product image. Amazon actually requires this style for main listing photos.
Creative product photography
Creative product photography is a general term for product photography that goes beyond the plain white background. This style of product photography incorporates artistic or original elements like props, backgrounds, models, or contextual environments that tell a brand story and impress viewers visually. Creative product photos are useful in digital and print advertising, branding, and on product pages themselves.
Secondary listing images are a great place to play with creative product photography. These images also work well in email, on social media, and throughout your ecommerce website.
Print product photography
Print product photography is typically shot with the intention to use it in real-life, tangible marketing and advertising materials. As such, print product photography requires more pixels—in other words, more detail. The product photo will likely be resized for a variety of mediums, so you want to capture enough visual information to avoid any pixelation on the printed images.
Lifestyle product photography
Lifestyle product photography puts the product into a contextual environment. Similar to creative product photography, this type helps shoppers imagine themselves and their lives with your product. Lifestyle photos have the potential to appeal to buyers' emotions rather than simply focusing on product features.
Traditional lifestyle photography shoots are usually expensive as they can include locations, models, wardrobe, hair and makeup, and assistants in addition to the photographer. One alternative is to create lifestyle composites, which is when you photograph the product and then Photoshop it into a stock photo to "create" that contextual environment. This requires special Adobe Photoshop techniques to make the edits look realistic.
Food Photography
Food product photography features images of food and beverages available for purchase, be it for CPG sold in grocery stores, meal prep kits, or restaurants. Food photographers work closely with a food stylist to craft a photo. Food images may feature food prep, CPG on shelves in stores, speciality backgrounds, and environments with more complex lighting scenarios.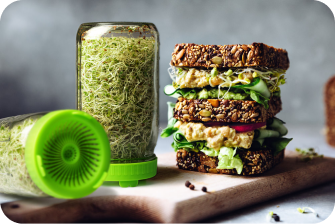 Looking for a Food Photographer?
If you're looking for a food product photographer, we can help. We specialize in creating product photography that will make your products look beautiful and inviting.


← Take a look at our portfolio
360-degree spin photography
360 spin product photography combines 24, 36, or 72 high-resolution individual photos which are taken as the product is spun around a turntable. These images give shoppers a complete view of every angle of the product. Typically you can add code to these photos allowing them to "spin" on your website. You can also export them as videos and animated GIFs.
GS1 product photography
GS1 product photography is a set of very rigid standards for digital image file management. Essentially, these standards require there be a connection between the item's Global Trade Item Number (GTIN) and the file name of the product images themselves. These standards mainly apply to the consumer packaged goods (CPG) sector—so any packaged food items you might find at the grocery store.
Meeting GS1 requirements allows you to more easily use a multichannel ecommerce software to publish products to multiple retailers simultaneously.
Flat lay overhead
This is a particular type of product photography where the camera is overhead and multiple products presented together thematically on a specific background, usually telling a visual story. This type of photography requires a creative interest in how different items relate to one another as a group as well as a very fine attention to detail in positioning and styling.
Product photography tools and equipment
When putting together your product photography kit with all the tools and professional equipment you'll need, think about quality, affordability, and workflow. Below is a quick summary of our recommendations, and you can also check out our comprehensive guide to the best product photography equipment, as well as our list of best cameras for product photography and best lenses for product photography.
At a base level, though, here's what you'll need for your product photography setup:
Camera: We recommend the Canon 6d Mark II, which goes for about $2,000.
Lens: We love the Canon EF 50mm f/1.8 II (~$99) and the 2004 version of the Tamron SP AF 90mm F/2.8 Di MACRO 1:1 (~$400).
Lights: Set up four Alien Bees, which should be $225–$400 each.
Choosing the right product photography gear comes down to a balance between price and business needs. For example, you can go the more affordable route for the camera—but don't cut corners when it comes to the lens.
Because compelling product photos are shot in a tightly controlled environment, you're typically locking the camera down on a tripod or some sort of stabilizing device and then manually focusing. This means that you don't really need a camera that has the best low light, high ISO, fast shutters, or the best autofocus technology—features that come in handy if you're shooting people, sports, or weddings.
Generally, product photography equipment isn't nearly as sophisticated or expensive as people photography gear meant for fast-moving objects and changing environments. Knowing your needs will guide you to invest in gear that's more specialized for you—and potentially less expensive.
Product photography lighting trends
Styles come and go in our culture and the same is true for product photography lighting styles. Below are some of the current product photo lighting styles.
Hard light photography
This product photography uses a hard light shadow lighting style to give your image dimension. These images are best shot from overhead. This approach creates a sharp edge shadow off the side of the product. This approach to product imagery also enhances the texture of the product and creates more contrast.
Is Hard Light Styling The Right Choice For Your Products?
A trendy, youthful style that adds a little punch to your product. Hard light is a great way to mix it up a little bit and take your listing to a new modern level.

Take a look at our portfolio to learn more!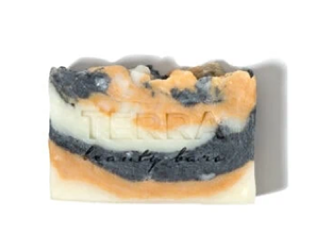 Flat white photography
Softer light product images, or flat white photography, is shot on non-reflective white paper to achieve a nice clean white surface. A contact shadow occurs naturally where the product meets the surface, then a softer shadow extends beyond that very subtly. This contact shadow helps give the product place.
Natural light
Natural window light creates a soft light coming in directionally from one side. It creates long soft shadows which can be left dark or controlled to be lighter. Natural light results in a comforting casual look with a light gray background and messy reflections on the product which feel natural.
Dark background
Dark black backgrounds with moody lighting became popular for product photos in the '80s and '90s—and it's starting to make a comeback. Dark background product photos typically feature a black background. This style of product photography is popular on social media.
Successful product photography ideas
When planning your product shots, use the following photography ideas to get your creative process started.
Try different angles
Photographing your product straight on, centered is the standard for most product photos. But ecommerce photography should also show your product from different angles. This is because these images take the place of a shopper being able to physically handle and inspect the product themselves.
A shot of the front of the product is important, but you'll also want to complement it with shots from the sides, back, and even bottom or top. Include images taken from both high and low angles. Think about how you or any potential buyer would handle the item in a retail store and shoot product photos from those angles.
One style we like is shooting from down low, facing up—we call it the "superman look." This low angle subconsciously gives your product a larger than life presence, invoking strength and power.
Try different photo styles
Not every product shot has to have a plain background. There are plenty of uses for more creative shots. People like interesting photos that tell a story. Effective product imagery helps tell a story about the item and/or your brand.
To convey your brand story, create a scene for your shots. Remember to focus on benefits as well as features. Don't be afraid to be unique and adventurous. Play with props and add colorful backgrounds. A fun tip is to photograph your product in a location but shoot with a low aperture to make the background go out of focus. If it's late at night, lights will create a fun bokeh background.
Arrange products in new ways
Play around with unique group shots or product arrangements. Showcase ingredients, brand imagery, and other related products.
Flat lay product photography, for example, has emerged as a popular format for social media and website images. And you can use this approach for just about any type of product out there. Try different props and backgrounds to give personality to your shots.
Use macro to capture fine details
While it's important to showcase images that display the entire product, you'll want to zoom in on key features and offer close-up detailed shots as well. You'll need a macro lens to achieve this effect. Close-up shots come in handy for showcasing buttons on electronic devices, design details on clothing, and main features of small items like jewelry, for instance.
Include packaging
While you want to have some shots without product packaging, you can also use this to reiterate your visual identity. Use packaging in the background, as a prop, or as a way to elevate your product. Showcase the product interacting with the box in unique ways.
Add drop shadow for dimension
It's easy for white background shots to fall flat and look lifeless. This is where drop shadow comes into play. You can add a drop shadow during post processing, playing around with different angles to achieve the look you want.
Repurpose for other uses
You can find creative uses for each image asset you create. Compelling product imagery works great in email, on social media, and other areas of your website. You can also cut out the products and edit them onto stock photography to create lifestyle composites with contextual backgrounds.
Get $50 off your first test shoot with POW!
Must-follow product photography tips
Before we get into specific product photography tips, the first steps are planning and research. Doing so will help you visualize the overall look of your brand, define which photos will help sell your product, and keep everyone involved on the same page. Let's look at a few tips to make your shots shine.
Create a shot list of your photos
A shot list is essentially an itemized list of photos you want to make sure you capture during a shoot. The shot list is a reference for everyone involved and helps keep you all on the same page.
To create your shot list, create a spreadsheet and go through your listing or website and itemize all the photos you need for each product.
Here's a list of typical placements on a new website that need to be filled:
Main product pages: main listing images and secondary listing images
Homepage: main landing page image
Product collection pages: header images
About page: product and lifestyle shots
Then find images that inspire you to help conceptualize how you want your photos to look. You could create a swipe file or Pinterest board with photos that spark your interest. Then cull your favorites for each shoot.
Don't forget to check out competition through this process. It's important to stand out, and you want your shots to be as good—ideally better!—than theirs.
Curating your photo ideas allows you to compare visuals and ideas in a way you couldn't normally. You can then use these photos as a "mood board" to reference during photoshoots, which will help you maintain a consistent visual brand identity, meaning less time editing in post production. Don't forget to get your design team in on this process.
Shoot main product photos on white
Pay extra attention to your main listing photo. Though this isn't the place to get creative, it's one of the most important images you'll have.
White background ecommerce photography is a requirement for selling via most online marketplaces. But don't let the simplicity fool you. These images are not only important but also complex to get right—and there are ways you can elevate them.
Sell instead of show with your secondary photos
If you manage to get a customer to click on your listing, the next battle is to convince them to buy. This is where your secondary listing images come into play.
These photos should do more than just "show" the customer the product. They should work hard to "sell" the customer on the product's features and benefits. And if you're selling via third-party marketplaces like Amazon, this is where you have more room for creativity.
At a bare minimum, you'll want shots from the front, back, and sides, as well as a close-up of the label for your secondary shots. Then think about others you can add to the mix. Stand out with a "selling" photo that shows why your product is awesome.
Essentially, your second images should answer the following questions:
What problem does the product solve?
What are some unique features other products don't have?
What's included in a purchase?
How large or small is the product?
Is this the right size, version, model, or part?
Is this product compatible with other items?
Who benefits from this product?
Why is this product better than all other similar products?
There are few ways to illustrate these ideas. You can use an infographic, a photo that is surrounded with graphics along with complementary product descriptions.
You can also use lifestyle photos, branded product videos, and close-up macro shots.
Maintain image quality standards
Image quality reflects product quality, so it's important to set high standards. If a product looks sleek, clean, and new in the photo, it can command a higher price than a photo of the same item which is pixelated, poorly lit, or otherwise low-quality. High quality images, branding, and packaging will allow you to charge more. Plus, professionally shot photos can triple your conversion rate.
Think like a marketer
Product photography is a marketing tool you should measure, test, and iterate like marketers do with campaigns and initiatives. Visual content is "very important" to almost half of marketers, and they're constantly looking for ways to make the most of this investment. When you optimize images, you can learn what works and what doesn't, and then adjust for more conversions.
Try a different approach to photos with your next product collection and see how that impacts performance. While there will be other factors at play, you might get an idea on how the images perform compared to the baseline. To confidently attribute changes in conversions to photos, do a true A/B test with Google Optimize for your website or Splitly for an Amazon listing.
You probably have a gut feeling that high quality photos will sell more, but having some concrete numbers will make it easier to justify the investment to yourself—or your boss.
Learn basic photo editing techniques
While it's best to do everything you can to set up the perfect shot from the get-go, it's always a good idea to have some post production and Photoshop skills in your back pocket. At the very least, assign the task of photo editing to a relevant and qualified person on your team, such as a graphic designer. Establish a photo editing process for all your image needs, including publishing to your website, posting on Amazon, using on social media, or repurposing for email.
TIP: Always compress your images prior to posting to your website. This reduces image size while maintaining quality, which helps decrease page load speed—a key component of your site's SEO.
Looking for the best product photography for your business?

We've got you covered. Our pricing and fees are simple and easy to understand, with no hidden costs or surprises.

Check out our product photography pricing →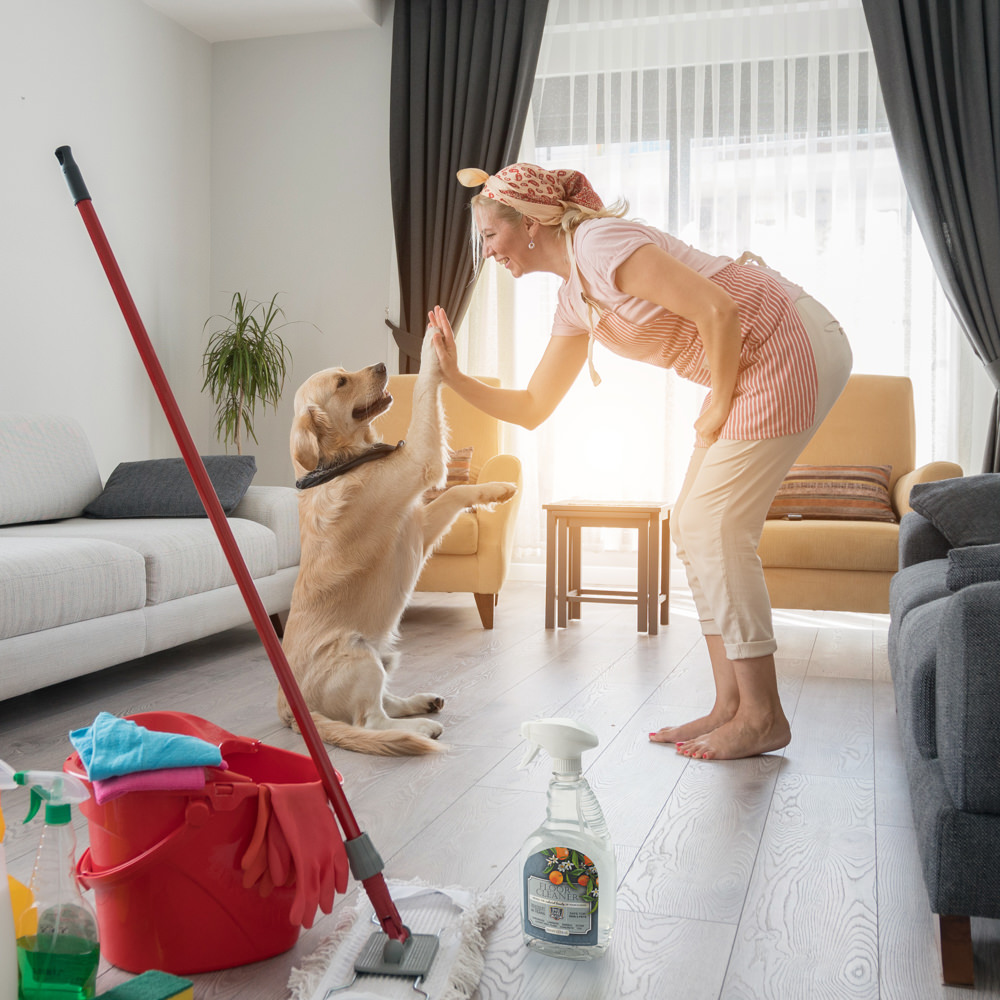 How to get professional product photography
There are two main routes to get professional product images for your brand: do-it-yourself (DIY) or hire a professional. We'll quickly go over both.
How to DIY your own product photography
While we recommend investing in product imagery just like you would your logo or website design, we also know that's not always possible. Maybe you need to get to market with your product ASAP to test your idea before investing further. Or you're just starting out and are bootstrapped for cash until you make your first few sales. Whatever the case may be, you can always upgrade your product images later.
That being said, we'll take you through some high-level ideas on how to DIY your product shots at first.
Quick DIY product photography checklist:
Remove unnecessary and unwanted objects from your frame
Ensure you have proper lighting
Style your shot with any packaging or props
Take test shots to ensure you like the frame
Shoot using a tripod and from all angles
Get the right product photography lighting setup
Setting up your light sources for shots is crucial to the final shot. It's always best to go for natural light as much as possible. Not only is natural lighting free, but it's also beautiful and easy to work with, resulting in the most realistic-looking photo possible.
While a light tent and special artificial light sources like flashes, a fill light, and photo machines may be tempting, they're usually not your best bet. Each style of lighting reveals the shape and texture, evoke emotion, and create effects in its own way. Without a clear understanding of this, it's difficult to manipulate the lighting effectively.
Plus, artificial light tents are often designed to be one-size-fits-all, the light is too even to create any shape on the product. They also require multiple lights—using a multi-light setup and flash is challenging even for an experienced photographer. You'll often get bland, uninspiring photos trying to shoot this way. To be successful, you really need technical knowledge about power ratios, sync speeds, and color temperature—not to mention an expensive DSLR.
Using natural light from a window is best because there's no complicated equipment to bother with—it's a straightforward single-light setup. Then you can use auto-exposure and auto-white balance on any type of camera—even your smartphone. In fact, as many as 13% of pro photographers capture at least half of their commissioned shots with their smartphone. You can, too.
When possible, use natural lighting through windows or skylights in your photo studio and let it influence your final shots.
Position your table and background
Place your table as close to the window as possible, without shadows from the windowsill. Start with the window 90 degrees to the right or left of your setup. You'll get more soft light as you get closer to the window or by using a larger. Avoid putting your table in direct sunlight, as this will be too harsh.
TIP: Make sure all other lighting is turned off so you don't contaminate the set.
For the background, you'll need to create a white sweep—you can do this with a white poster board. Ideally, your sweep is completely vertical. You may need to roll up the board to help it reach that shape.
You can tape the sweep to the wall and the table if your setup allows for it. If you don't have a wall, you'll need something to secure the back of the sweep. Some bricks or a wooden block would work well. Place your product in the center on the flat part of the sweep and test by taking multiple shots. Play around with the placement of everything until you're happy with the results.
Hire a professional product photographer if you can afford it
While you can get acceptable photos yourself, it's always best to hire a professional photographer if you can afford it. Your photos are worth the investment. To have ecommerce success, you need photos that will impress shoppers, present a quality product, and set you apart from the competition.
Consider it from a numbers perspective. If a product photo costs $49.99 and improving the photo saw a conservative 5% increase in sales, how long would it take to break even?
Plus, creating your own in-house product photography studio requires expensive equipment, and investment that could set you back at least $10,000, easily. Hiring a professional studio company like POW starts at just $49.99 for a photo—not much to lose in comparison.
And even if you purchase all the expensive cameras, lighting, and software you needed, it takes years of experience and training to make proper use of it. If you don't plan on hiring an in-house product photographer, the results will likely still look amateur. And that's not the impression you want to give of your products and brand.
Hire the right type of photographer
One common mistake we see is brands hire the wrong type of photographer to take product shots. But it's important to understand that different types of photos require different skills. For example, a wedding or events photographer is likely to have different skills than someone who shoots products most of the time.
One key difference is when it comes to lighting. A product photographer typically manages the lighting for their shot, whereas other photographers use the existing lighting from the environment.
Overall, shooting products is a very technical process that requires both creativity and a methodical approach to the nuances of a highlight shape or contrast of a shadow.
Bottom line: If you want product photography, hire a product photographer. Review their portfolios and confirm that their work reflects similar results to your match images.
Do a test shoot before fully investing
You don't have to go all-in on hiring a pro for your images right at the start. Feel free to shop around and find an individual or studio that demonstrates a portfolio you like at a rate you can afford. Once you've narrowed down your top two or three options, consider a "test" shoot.
Many product photography studios will offer some sort of free trial or promotional discount for first-time customers. This gives you a chance to see how they do with your unique products, as well as how it fits into your workflow, without shelling out a bunch of money on photos you're unhappy with or can't use.
That's why we offer $50 off your first order. With product photos starting at $49.99 each, you can get two product images for less than $50. Then you can see our quality standards and if it suits your business needs.
How much product photography costs
Product photography pricing by the image from POW starts at $49.99 each. You can find services that are cheaper, but the image quality is usually cheaper as well. There are also more expensive services with high volume catalog photography, full service agency lifestyle production, and video production XYZ offerings, but POW specializes in ecommerce photos for brands with an online store and Amazon listings.
"Discount lifestyle" photography has become popular among bootstrapped brands. But the results shared by some of our customers are disheartening. These services typically run between $500 and $1,000 for # photos. Most of the images look like they've been shot quickly with a phone of friends or co-workers without any prep, lighting, or thoughtful styling. We've even seen people use selfie sticks to capture photos of themselves with their customer's product. This image quality doesn't reflect well upon your brand, and you could probably do this yourself at the same quality for even less investment.
A photoshoot like the one shown below on the left can cost anywhere between $2,000–$5,000 for one day of shooting. To cut costs, you'll need to remove important elements from production, like professional talent, stylists, props, lighting, and even location. This strips the image of its quality and potential. You can literally see the difference:
If you DIY the product photos, you'll likely have to spend a lot upfront to acquire the necessary gear, software, and training. This can be upwards of $10,000. And if you test a couple shots and don't like them, you're stuck with little return on your investment.
Try Us Out For Free!
Let the experts at POW take care of your photos while you grow your business.
Give us a shot with a free test shoot!
Give POW a shot
A bad photo can make a bad impression on potential customers—and you only get one shot to make a first impression. An effective product photo makes use of all the available pixels. Remember to use natural light, shoot the same shot from different angles, or hire a trusted professional to take care of it for you.
FAQ
What does product photography do? 
Product photography showcases an item's features, details, and colors. Product photography drives sales, displays product quality, and boosts brand recognition. 
What is product photography called?
Product photography is sometimes also called ecommerce photography, white background photography, advertising photography, commercial photography, still life, and more. 
How much is product photography per photo?
Product photography starts at $49.99 per photo with POW! Products On White Photography. You can also get two sample product photos for free.
What makes a good product photo?
Crisp, clear edges
Proper lighting
Accurate color temperature
A filled frame without unwanted objects
Shadows for dimension
Can my product be shot with a model?
Yes, your product can be shot with a model. Product photos featuring models can give context for size, show how the product is used, and convey a more emotional story about the item and brand.